Aktuelles
---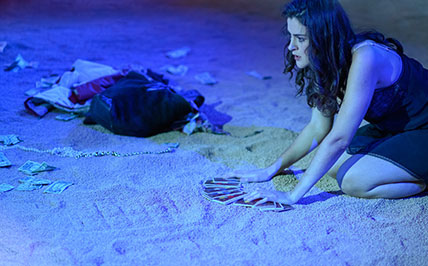 PASSIONATE, YOUNG, EXCELLENT SINGING!
Enthusiasm for "La Tragédie de Carmen"
The officer Don José falls for the seductive Carmen, but her flightiness puts him and his unbridled jealousy to a severe test. When the celebrated torero Escamillo also sets out to court Carmen and wins her affection, the tragedy takes its inexorable course. This condensed version of Carmen is in no way inferior to the original by Georges Bizet and even manages to tell the story in an even more gripping way. A production of the Upper Austrian Opera Studio in collaboration with the Mascarade Opera Studio Florence.
"A dramatically intense interpretation!" OÖNachrichten
Now in the BlackBox Musiktheater
More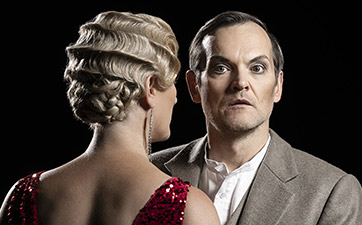 THE DEAD CITY – AN OPERA WITH HITCHCOCK QUALITIES!
A terrific start to the new opera season! Cheers for Korngold's late romantic masterpiece.
After the death of his wife Marie, Paul lives only in memory of their shared past. With the help of mementos, he has withdrawn into a "church of the past". When he meets Marie's double in the dancer Marietta, he plans to have her take the place of his dead wife. But Marietta resists. Paul's passion turns into madness. Erich Wolfgang Korngold was 23 years old when he created a late Romantic masterpiece of intoxicating effect with his setting of Rodenbach's symbolist cult novel Das tote Brügge and became famous at a stroke. "Fabulous start to the opera season! A touching premiere!" OÖNachrichten
Now at the Musiktheater
More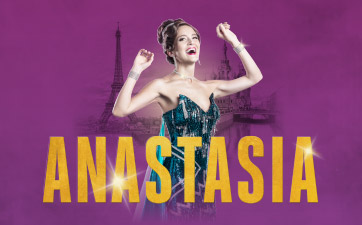 ANASTASIA: A FEAST FOR THE EYES AND HEART!
The spectacular Broadway musical about the lost tsar's daughter Anastasia
The Bolsheviks murder the family of the last Russian tsar Nicholas II in 1918. According to legend, only the youngest daughter Anastasia survives. The tsar's mother, who had emigrated to Paris, offers a high reward for finding her. The impostors Dimitri and Vlad try to get the money by using a double of Anastasia. The street sweeper Anja is just what they need, because she looks just like Anastasia. Great family musical by the Ragtime team in the production of musical director Matthias Davids. "Guaranteed audience hit!" OÖNachrichten
Now in the Musiktheater
More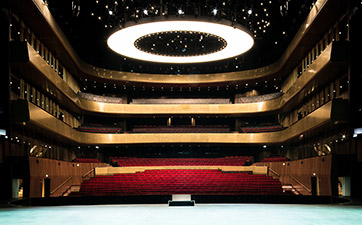 CURRENTLY VALID REGULATIONS FOR THEATRE ATTENDANCE
A 3-G certificate is currently not required. Wearing an FFP2 mask while visiting the theatre is recommended.

These regulations apply until further notice; we reserve the right to make any changes.
Your Landestheater Linz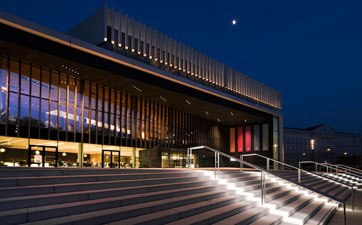 Welcome to the Landestheater Linz
Linz has a new cultural landmark: the Musiktheater am Volksgarten
Since 2013, Linz has had a new cultural landmark: the Musiktheater am Volksgarten, Europe's most modern opera house, which is where the operas, operettas, musicals and dance productions of the Landestheater Linz are put on. The new building stands out because of its excellent acoustics, high level of visitor comfort and state-of-the-art stage technology.
MORE